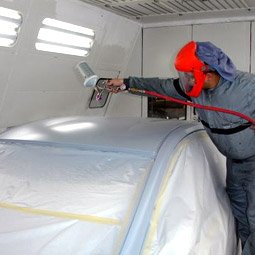 LOOKING FOR A BODY SHOP TO REPAIR YOUR FORD?
Our specially trained Body Shop Professionals have all the parts, tools and expertise to repair your vehicle's damage. Let our pros fix it right...the first time. Fast, Easy Service. You don't want to wait any longer than necessary to get your vehicle back.
Our Body Shop is staffed with the most qualified technicians ready to answer your questions and address your body shop needs.
Use our online form, below, to schedule an appointment or contact our body shop if you have any additional questions.